As concerts are postponed, sporting events are canceled, schools are closed and tourist hot spots are shut down, experts recommend that even those who show no sign of illness stay home during this time of global pandemic. What's there to do while stuck indoors? Here are several suggestions:
Complete a puzzle: The more pieces the better!
Start a journal or blog.
If it won't bother your neighbors: Dust off that old instrument and practice.
Watch all the really long movies you've avoided until now.
Download Duolingo, or a similar app, and teach yourself a foreign language.
Treat yourself to a 10-step skin care routine you don't have time for during a normal work week.
Look at pictures of puppies.
Write actual letters to family and friends. After that? Write thank-you notes to service people who you remember went out of their way for you
Have a space in your home where all of the plastic containers go? Organize it and actually match lids to containers
Try on all your clothes and determine whether they "spark joy" á la Marie Kondo.
Better yet, go through this process with your junk drawer and supply shelves.
Watch the films that won Oscars for best picture.
Use Skype, FaceTime, Google Hangouts or Marco Polo to video chat with your long-distance friends.
Coloring books: They're not just for kids.
Actually try to reproduce something you see on Pinterest. Probably fail. Try again.
Clear out the family room and camp indoors with all blankets, popcorn and scary movies.
Finally get around to fixing that broken door knob and loose tile or cleaning scuffed up walls. 
Make a list of things for which you are grateful. 
Dye your hair a new color. No one else needs to see it if you don't like it.
Rearrange your sock drawer. Really.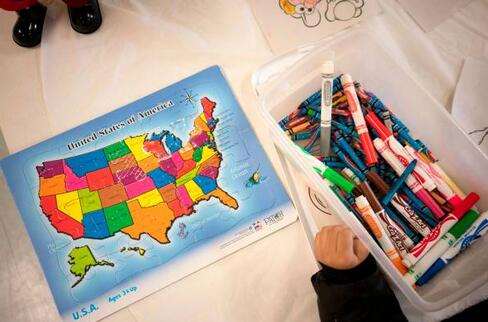 photo credit: Getty Images