Scrap whatever Valentine's Day plans you have, Tennessee's Animal Shelter of Sullivan County has a better idea.
The Sullivan County animal shelter is offering "Puppergrams" to animal lovers looking for a special Valentine's Day gift.
A Puppergram includes an office visit from one of the shelter's adorable puppies, who will also deliver your loved one
two dozen roses and a red velvet "pup"cake.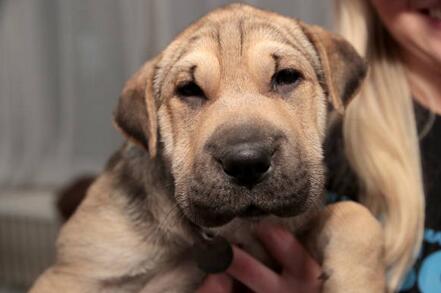 photo credit: Getty Images
**FYI: After spending some time with your Valentine, the puppy will head back to the shelter...and will be available for adoption.