Many of us will pause to reflect on the devastating terror attacks on our country on September 11th. On National Day of Service and Remembrance, we can commemorate those we lost, and give thanks to the brave first responders that put their lives on the line to help. Hoping you'll take a moment to remember with me.
Here's a couple of simple yet powerful things you can do to observe National Day of Service and Remembrance:
Donate your time. Maybe you can seek out ways to give back to your community, or help those less fortunate. Perhaps you can plant trees, run a food or clothing drive ... any act of service. What you choose to do doesn't even have to be directly related to 9/11; simply uniting with others to do good is an awesome act of remembrance.
Make a monetary donation. Some people choose to honor first-responders by donating to the New York City Police Foundation or the FDNY Foundation. Maybe you'll choose to give to your local fire department. If you're an animal lover, you could donate to a shelter or rescue organization. in remembrance of the many search-and-rescue or therapy dogs who assisted humans on 911.
However you choose to observe National Day of Service and Remembrance, thank you!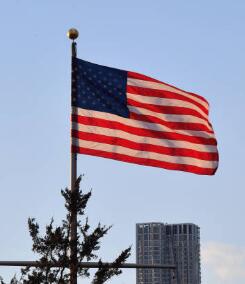 photo credit: Getty Images