To Snooze or NOT to snooze!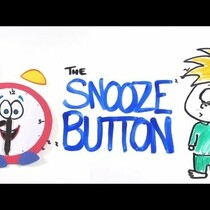 Posted March 27th, 2013 @ 6:07am
It's all too tempting to hit the snooze button when the alarm goes off in the morning. You might think the extra few minutes will give you time to wake up, but it does more harm than good. This video explains why.
.